The Great Debate: Walk-In Showers Vs. Tubs
The bathroom is one of the most frequently used spaces in any household, but unfortunately it can also be one of the most dangerous. Studies show that one in four U.S. adults over the age of 65 takes a fall each year, and falls that occur at home often happen in the shower or bathtub. While walk-in showers and walk-in tubs are both safer options to a traditional bath/shower combo with a high threshold, bathroom remodels can be costly, messy and time consuming. Read on to learn more about the pros and cons of walk-in showers vs. tubs, as well as some considerations for retrofitting an existing bathroom.
Walk-In Tubs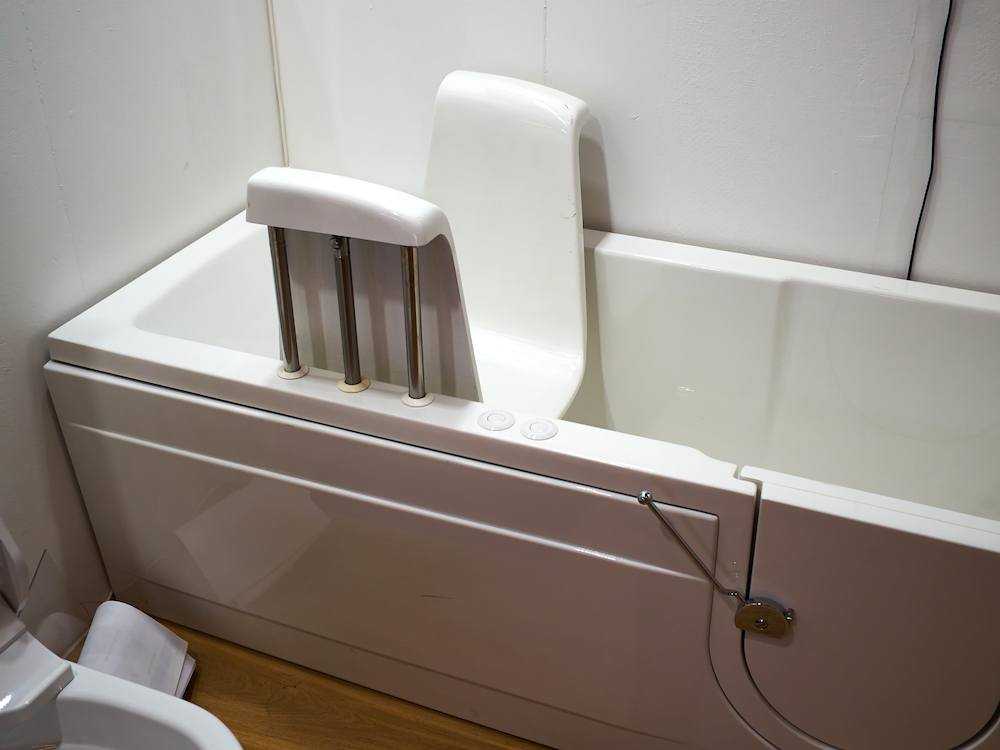 Walk-in bathtubs are designed to enable the user to easily get in and out without stepping over a high landing. Seniors who suffer from painful conditions such as arthritis or fibromyalgia or who struggle with balance may benefit greatly from this type of fixture. Walk-in bathtubs offer the same hydrotherapy benefits to achy joints and muscles as traditional soaking tubs, and some models even have jets. The downside to walk-in tubs is that the filling and draining process generally takes a while, and users sometimes get chilled while waiting for the water to fill up or drain out. According to Home Depot, the average cost of a walk-in tub, including installation labor, is approximately $10,000. Depending on the layout of the bathroom, it may be possible to reduce labor costs by installing the walk-in tub in the alcove of an existing tub/shower combo.
Walk-In Showers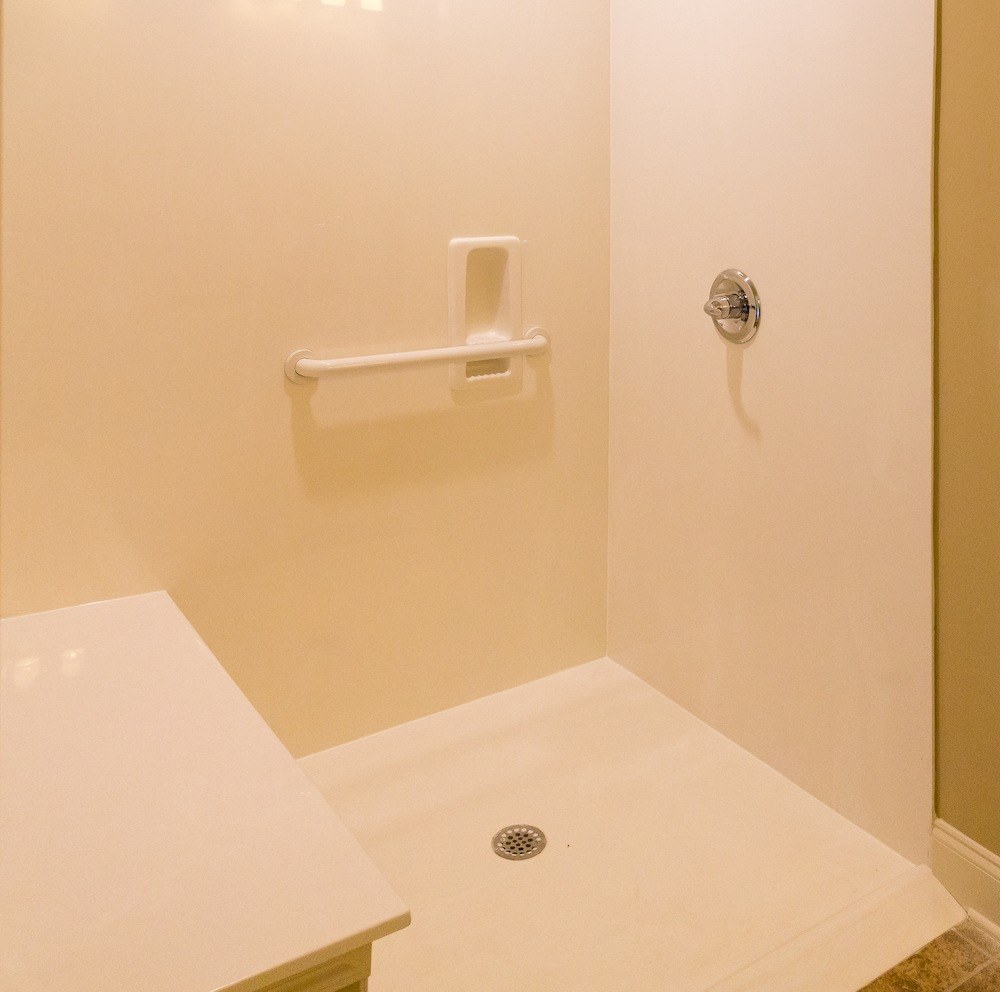 Walk-in showers are often easier to maintain and clean compared to walk-in tubs, and they are usually more accessible for those who are in a wheelchair or who use a walker. Walk-in showers can also be helpful for those who are recuperating from an injury. According to Home Advisor, the average cost for a walk-in shower, including installation labor, can range from $4,200-$8,500 depending on the size and materials.
Preventing Bathroom Falls
Some basic safety measures can help prevent accidents like slips and falls without the need for an entire bathroom retrofit or renovation project. Here are some precautions to follow to help improve the safety of a standard bathroom:
Reduce slippery surfaces. Shower landings or waterproof anti-slip mats are affordable and readily available solutions that can be installed in a shower or tub to make the surface less slippery.
Add anti-slip mats under bathroom rugs. Rugs can help make bathroom tile less slippery, but they can also present a trip hazard. Add non-slip mats underneath rugs to help keep them firmly in place.
Install grab bars. Placing grab bars inside the shower or tub, and even by the toilet or sink, can provide helpful support and help prevent falls.
Nix the clutter. Dropped shampoo bottles or washcloths can result in slips and falls. To prevent this, remove any unnecessary items from the shower area and invest in caddies or wall-mounted dispensers to keep the floor clear.
Use shower seats or a transfer bench. Adding a seat or bench can help those with mobility issues more easily get in and out of the tub or shower.
Consider a medical alert system. There are many options available for waterproof personal medical alert devices. These devices may be worn on the wrist or neck and can connect the wearer with help in the case of a fall or other medical emergency.
Invest in appropriate shower equipment. Tubs or showers with knob faucets can be difficult to operate for those with arthritis or reduced hand strength. Instead, consider investing in lever-style faucets. Hand-held shower heads are also useful, particularly for those seated in a shower or tub chair.
Benefits of a Senior Living Community
While there are pros and cons to both walk-in tubs and walk-in showers, retrofitting an existing bathroom with either can be expensive. Medicare will not cover the installation of walk-in showers or tubs. In addition, each home is unique and finding equipment that fits a particular home's layout can be a headache. These are likely some of the reasons why there is such high demand for senior apartments with walk-in showers. In addition to the bathroom, apartments in a senior living community generally incorporate additional safety features designed for those with limited mobility or reduced balance.
At The Maples of Towson and Stoneleigh, our refined residences are outfitted with walk-in showers, spacious sitting areas and sophisticated finishes. Our highly trained staff are available 24/7 to provide assistance at any time. Contact us to learn more about our lifestyle and wellness programs or to schedule an in-person or virtual tour.